having trouble

seeing

the print?
דַּי לַחֲכִּימָא בִּרְמִיזָא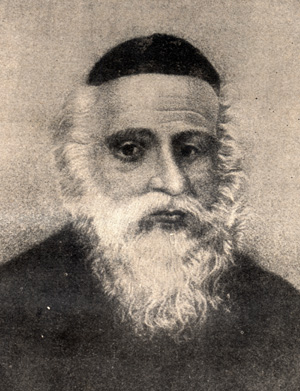 The Vilna Gaon
There are those who need a message repeated to them over and over... and there are those who need to hear it just once. And there are others for whom the wink of an eye or half a statement is enough. The English expression goes, a word to the wise is sufficient.
Modern Hebrew borrows and adapts from an ancient Jewish Aramaic saying found in the Midrash on

סֵפֶר מִשְׁלֵי

- the Book of Proverbs (SEH-fehr meesh-LEH-ee).
The expression is

דַּי לַחֲכִּימָא בִּרְמִיזָא

(DAH-ee lah-khah-KEE-mah beer-MEE-zah). It means, literally, a hint is sufficient for the wise person.
Further build your
Hebrew vocabulary with...
with a special discount for
Ulpan La-Inyan enthusiasts like yourself