having trouble

seeing

the print?
לְהַאֲצִיל סַמְכוּיוֹת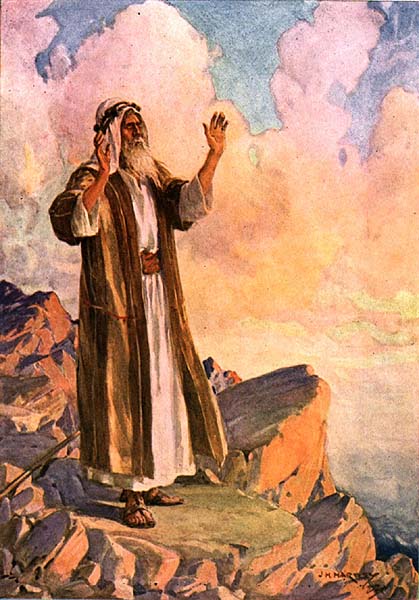 In the Torah portion to be read tomorrow by Jews around the world, G-d eases

מֹשֶׁה

- Moses (moh-SHEH) of some of his burden in leading the Children of Israel by stating that He will remove of the spirit which is upon you (משה) and place it upon them (the elders) -

וְאָצַלְתִּי מִן הָרוּחַ אֲשֶׁר עָלֶיךָ וְשַׂמְתִּי עֲלֵיהֶם

(veh-ah-tsahl-TEE meen hah-ROO-ahkh ah-SHEHR ah-LEH-khah veh-sahm-TEE ah-leh-ee-HEM).
The root

א.צ.ל

(a.ts.l) means in the vicinity, as is the essential meaning of the common preposition

אֵצֶל

(EH-tsel). In the Biblical context above, the root is plugged into the active-simple

פעל

form, where it means to re-move - or to move from one person and place upon another - and would appear as
לֶאְצוֹל

(leh-eh-TSOHL) in the infinitive
.
Modern application
In Modern Hebrew, this root appears in the
active-causative

הפעיל

application
in the expression meaning
to delegate
-

לְהַאֲצִיל סַמְכוּיוֹת

(leh-hah-ah-TSEEL sahm-khoo-YOHT). An approximate literal translation of

להאציל סמכויות

is
to endow authorities
or
responsibilities
- as the person who
delegates
is actually removing authority or responsibility from him/herself and endowing them upon others.
For example:
הָיָה לִי קָשֶׁה מִדַּי לָשֵׂאת אֶת כָּל הַתַּפְקִידִים בַּעֲבוֹדָה שֶׁלִּי, וְלָכֵן הֶחְלַטְתִּי לְהַאֲצִיל סַמְכוּיוֹת.
It was too hard for me to carry all the roles in my work, so I (literally, and I therefore) decided to delegate responsibilities.
(hah-YAH lee kah-SHEH mee-DAH-ee lah-SET et kohl hah-tahf-kee-DEEM bah-ah-voh-DAH sheh-LEE, veh-lah-KHEN heh-kheh-LAHT-tee leh-hah-ah-TSEEL sahm-khoo-YOHT).
שבת שלום, וסוף שבוע נעים לכולם!
Shabbat Shalom, and a wonderful weekend to all!
Further build your
Hebrew vocabulary with...
with a special discount for
Ulpan La-Inyan enthusiasts like yourself