having trouble

seeing

the print?
הַגְדָּרָה
brought to you by Ulpan La-Inyan
teaching Hebrew throughout Israel and online
Courses starting Sunday around the country!
Yesterday's entry introduced the word for fence or, more abstractly, framework. The root is

ג.ד.ר

(g.d.r).
A definition is something that brings clarity to a word or idea: without definition, an idea runs freely, unattainable to the mind. A definition confines it, placing a virtual fence around it.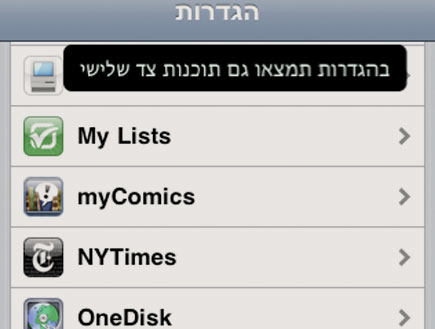 This is the logic behind the choice of the makers of Modern Hebrew to plug the root

ג.ד.ר

meaning fence into the active-causative

הפעיל

verb form. The result is the word

לְהַגְדִּיר
-
to define
(leh-hahg-DEER)
.
Following the

הפעיל

pattern, a definition is a

הַגְדָּרָה

(hahg-dah-RAH).
For example:
הַגְדָּרַת הַמִּלָּה הִיא...
The word's definition is...
(hahg-dah-RAHT hah-mee-LAH hee...)
.צָרִיךְ לְהַגְדִּיר אֶת הַתַּפְקִיד שֶׁלּוֹ הֵיטֵב
We need (literally, is needed) to define his role/job well.
(tsah-REEKH leh-hahg-DEER et hah-tahf-KEED sheh-LOH heh-ee-TEV)
The plural of

הגדרה

is also used to refer to computer settings. For example:
.שִׁנּוּי קָטָן בַּהַגְדָּרוֹת עָשׂוּי לִפְתּוֹר אֶת הַבְּעָיָה
A small change in the settings is likely to solve the problem.
(shee-NOO-ee kah-TAHN bah-hahg-dah-ROHT ah-SOO-ee leef-TOHR et hah-beh-ah-YAH)
Further build your
Hebrew vocabulary with...
with a special discount for
Ulpan La-Inyan enthusiasts like yourself