עֵדָה, קְהִלָּה, קְהִלִּיָּה
There are small communities and there are large communities. There are internet communities and there are multinational communities.
Two Biblical Hebrew roots generate several Modern Hebrew words to cover all these bases:

ק.ה.ל

(k.h.l) and

ע.ד.ה

(a.d.h).
The most common word for community refers to the one typically centered around a place of worship or another type of institution. This is a

קְהִלָּה

(keh-hee-LAH).
Using that root, we describe the multinational European community as a

קְהִלִּיָּה

(keh-hee-lee-YAH):

הַקהילייה הָאֵירוֹפִּית

- The European (Economic) Community (hah-keh-hee-lee-YAH hah-eh-ee-ROH-peet).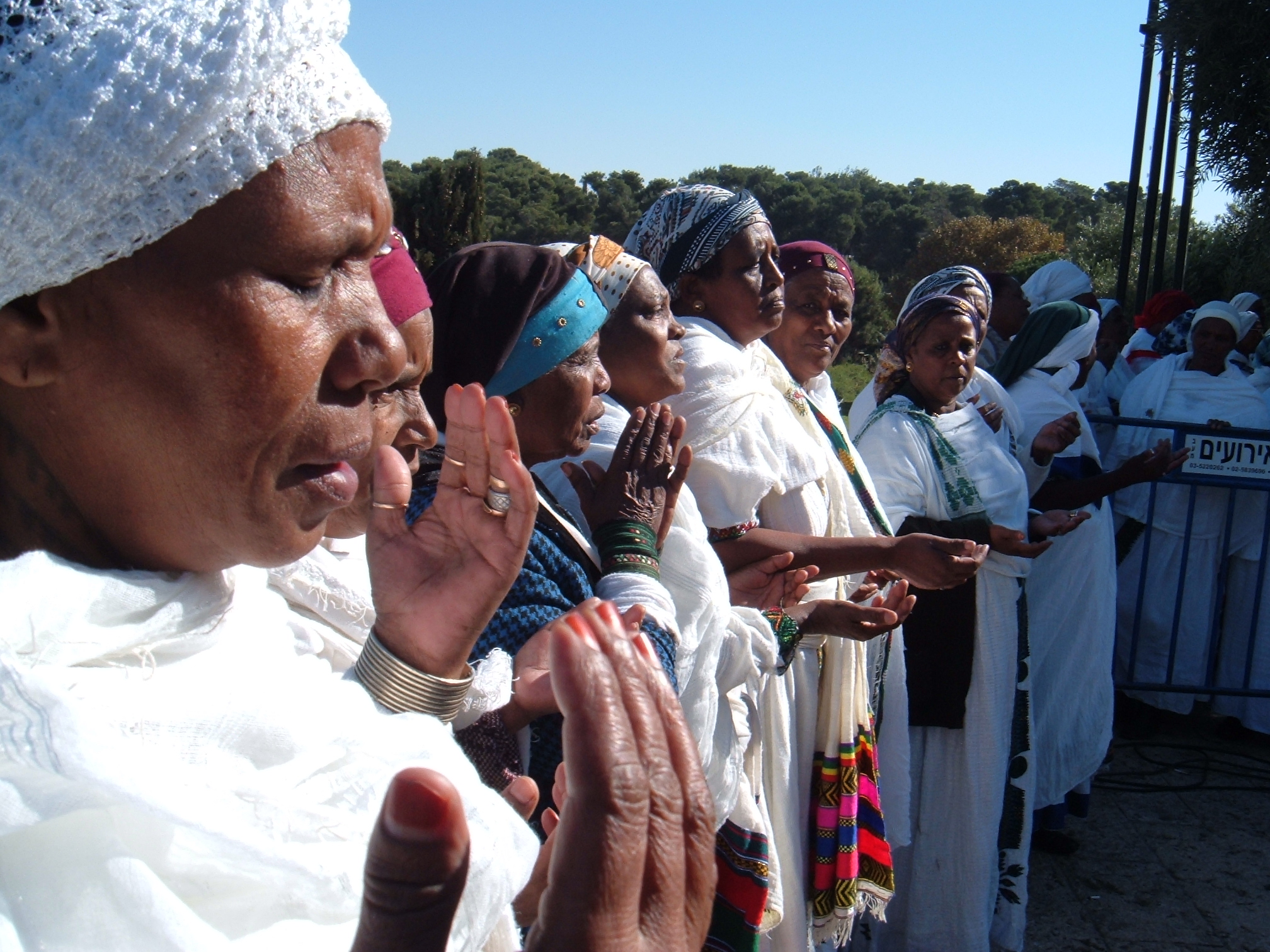 נשים מהעדה האתיופית בסיגד
Women from the Ethiopian Jewish community at the Sigd festival
The other root that means community shows up in Biblical Hebrew as a noun describing the entire Israelite community:

עֵדָה

(eh-DAH). Today we use the term to mean ethnic group within the larger Jewish community
, describing Jews coming from various Middle Eastern and African lands - such as Iraq, Lybia and Ethiopia*.
The word עדה is shares two out of three root letters with

עֵדֶר

(EH-dehr), meaning flock. This week's Torah portion features a sort of play on these words as Moses, the "faithful shepherd," responds to the tragic news that we won't be guiding the people of Israel into their land, with

וְלֹא תִּהְיֶה עֲדַת ה' כַּצֹּאן אֲשֶׁר אֵין לָהֶם רֹעֶה

- and the community of God should not be like sheep without a shepherd.
משה בסנה
Moses at the burning bush
Check out the full passage here, starting with verse 12.
May we merit such devotion from our leaders.
שבת שלום, וסוף שבוע נעים!
Shabbat Shalom, and a pleasant weekend to all!
* I've heard criticism that the term

עדה

is reserved for Jews coming from less-developed countries, while Jews coming from Western lands such as those in Europe are grouped as

קהילות

- (keh-hee-LOHT).
Today's dose of Hebrew is sponsored by


for women who would like to
enjoy the water... with modesty.