נַעַר, נַעֲרָה, בֶּן טִפֵּשׁ עֶשְׂרֵה
I write the following entry in honor of the Ulpan La-Inyan summer classes opening just for teens in our four locations around Israel. Our three-week classes start at 11am, after a good night's sleep, and end at around 1 so that there's plenty of time for babysitting, fun in the sun, etc.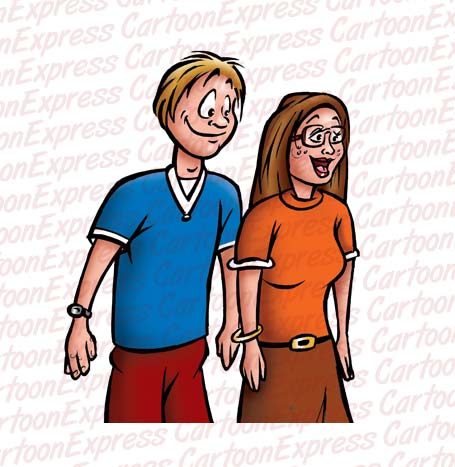 An adolescent, in Hebrew, is a

נַעַר

or

נַעֲרָה

(NAH-ahr, nah-ah-RAH) - so that one of the names for that magical period in life of adolescence is

נַעֲרוּת

(nah-ah-ROOT).
Hebrew gets colorful when it goes from calling a sixteen-year-old an adolescent to calling him a teen.
Teen sensation Justin Bieber in Israel
He is sixteen years old -

בֶּן שֵׁש עֶשְׂרֵה
- literally, a son of sixteen (ben shesh es-REH). But the generic term for a person whose age ranges roughly from 13-18 is

בֶּן טִפֵּשׁ עֶשְׂרֵה

- literally, a son of foolish-teen (ben tee-PESH es-REH).
Replace

בן

with

בַּת

(baht) to describe a female teenager. Replace it with

בְּנֵי

(beh-NEH-ee) to make it plural.
So adolescence isn't just נַעֲרוּת, but also

גִּיל הַטיפש עשרה

(gheel hah-tee-PESH es-REH) - literally, the age of foolish-teen.